What is IVF?
In vitro fertilization commonly known as (IVF) helps with fertilization, embryo development, and implantation, so one can get pregnant. It is one of the more widely known types of assisted reproductive technology (ART).
How does it work??
The procedure is done by combining medicines & surgical procedures to help sperm fertilize an egg& help the fertilized egg implant in your uterus. There is a medical procedure that needs to be taken into consideration. Firstly it is advised to take medication that will make several eggs mature and ready for the fertilisation process. Then the medical practioner will take the eggs out of the women's body & mix them with sperm in a lab to help the sperm fertilize the eggs. Then one or more fertilized egg (embryos) is directly put into the uterus. There are chances of pregnancy if any of the embryos are implanted in the lining of the uterus.IVF has many steps & it will take several months to complete the entire procedure. For some people, it works on the first try but many have to try a second round of IVF to get pregnant. IVF will help in getting you pregnant but if you are having fertility problems then one cannot guarantee the IVF results as everyone's body is different & IVF won't work for everyone.
How much does IVF cost?
IVF tends to be pretty expensive.  To know about the cost of IVF treatment in Mumbai you will have to get a consultation with the doctor personally. Contact us & we would love to help you. Dr L H Hiranandani hospital is ranked among the best IVF Hospital in Mumbai.
Who Are We? 
Best IVF Hospital in Mumbai 
IVF centre at the Dr L H Hiranandani Hospital is one of the best IVF centre in Mumbai. We believe in taking a holistic approach with a personal touch for the treatment of infertility problems. We are committed to providing you, with the most advanced medical IVF treatment in Powai available, offered in an empathetic and caring environment. Our IVF Doctors in Mumbai include highly-trained doctors, embryologists and nurses, all experts in their areas of specialization. We provide the best quality, individualized, compassionate fertility care at our IVF clinic in Mumbai, providing the best IVF treatment in Powai.
Achieving parenthood is the greatest blessing and one of the most joyous experiences of life. Around 15% of couples would find it difficult to get pregnant naturally. We at Dr L H Hiranandani Hospital, IVF Hospital in Powai, provide you with the best IVF treatment in Powai at our IVF Centre in Mumbai for Human Reproduction. Being one of the best IVF centre in Mumbai, we guide you through this bumpy journey with as few interventions as possible and make the process smooth and hassle-free.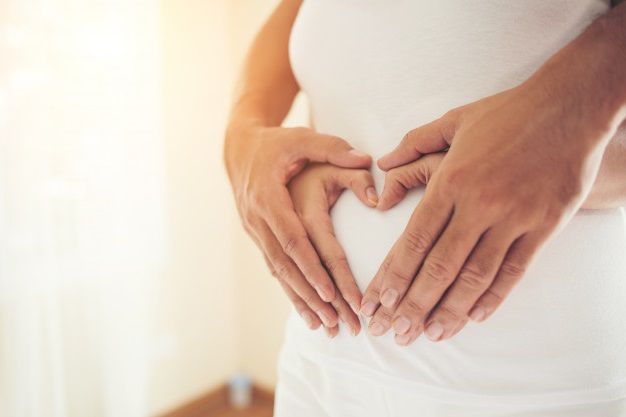 eyJpZCI6IjExIiwibGFiZWwiOiJFbnF1aXJ5IiwiYWN0aXZlIjoiMSIsIm9yaWdpbmFsX2lkIjoiNCIsInVuaXF1ZV9pZCI6InZibjIzYSIsInBhcmFtcyI6eyJlbmFibGVGb3JNZW1iZXJzaGlwIjoiMCIsInRwbCI6eyJ3aWR0aCI6IjEwMCIsIndpZHRoX21lYXN1cmUiOiIlIiwiYmdfdHlwZV8wIjoibm9uZSIsImJnX2ltZ18wIjoiIiwiYmdfY29sb3JfMCI6IiNjZGNkY2QiLCJiZ190eXBlXzEiOiJjb2xvciIsImJnX2ltZ18xIjoiIiwiYmdfY29sb3JfMSI6IiNjZGNkY2QiLCJiZ190eXBlXzIiOiJjb2xvciIsImJnX2ltZ18yIjoiIiwiYmdfY29sb3JfMiI6IiMwMDAwMDAiLCJiZ190eXBlXzMiOiJjb2xvciIsImJnX2ltZ18zIjoiIiwiYmdfY29sb3JfMyI6IiNmZjgwN2MiLCJmaWVsZF9lcnJvcl9pbnZhbGlkIjoiIiwiZm9ybV9zZW50X21zZyI6IlRoYW5rIHlvdSBmb3IgY29udGFjdGluZyB1cyEiLCJmb3JtX3NlbnRfbXNnX2NvbG9yIjoiIzRhZThlYSIsImhpZGVfb25fc3VibWl0IjoiMSIsInJlZGlyZWN0X29uX3N1Ym1pdCI6Imh0dHBzOlwvXC9iZXN0aXZmdHJlYXRtZW50LmluXC90aGFuay15b3VcLyIsInRlc3RfZW1haWwiOiIiLCJzYXZlX2NvbnRhY3RzIjoiMSIsImV4cF9kZWxpbSI6IjsiLCJmYl9jb252ZXJ0X2Jhc2UiOiIiLCJmaWVsZF93cmFwcGVyIjoiPGRpdiBbZmllbGRfc2hlbGxfY2xhc3Nlc10gW2ZpZWxkX3NoZWxsX3N0eWxlc10+W2ZpZWxkXTxcL2Rpdj4ifSwiZmllbGRzIjpbeyJic19jbGFzc19pZCI6IjIiLCJuYW1lIjoiZW50ZXJfbmFtZSIsImxhYmVsIjoiIiwicGxhY2Vob2xkZXIiOiJFbnRlciBOYW1lIiwidmFsdWUiOiIiLCJ2YWx1ZV9wcmVzZXQiOiIiLCJodG1sIjoidGV4dCIsIm1hbmRhdG9yeSI6IjEiLCJtaW5fc2l6ZSI6IiIsIm1heF9zaXplIjoiIiwiYWRkX2NsYXNzZXMiOiIiLCJhZGRfc3R5bGVzIjoiIiwiYWRkX2F0dHIiOiIiLCJ2bl9vbmx5X251bWJlciI6IjAiLCJ2bl9vbmx5X2xldHRlcnMiOiIwIiwidm5fcGF0dGVybiI6IjAiLCJ2bl9lcXVhbCI6IiIsImljb25fY2xhc3MiOiIiLCJpY29uX3NpemUiOiIiLCJpY29uX2NvbG9yIjoiIiwidGVybXMiOiIifSx7ImJzX2NsYXNzX2lkIjoiMiIsIm5hbWUiOiJwaG9uZS1udW0iLCJsYWJlbCI6IiIsInBsYWNlaG9sZGVyIjoiUGhvbmUgTnVtIiwidmFsdWUiOiIiLCJ2YWx1ZV9wcmVzZXQiOiIiLCJodG1sIjoidGV4dCIsIm1hbmRhdG9yeSI6IjEiLCJtaW5fc2l6ZSI6IiIsIm1heF9zaXplIjoiIiwiYWRkX2NsYXNzZXMiOiIiLCJhZGRfc3R5bGVzIjoiIiwiYWRkX2F0dHIiOiIiLCJ2bl9vbmx5X251bWJlciI6IjAiLCJ2bl9vbmx5X2xldHRlcnMiOiIwIiwidm5fcGF0dGVybiI6IiIsInZuX2VxdWFsIjoiIiwiaWNvbl9jbGFzcyI6IiIsImljb25fc2l6ZSI6IiIsImljb25fY29sb3IiOiIiLCJ0ZXJtcyI6IiJ9LHsiYnNfY2xhc3NfaWQiOiIyIiwibmFtZSI6ImVudGVyLWVtYWlsIiwibGFiZWwiOiIiLCJwbGFjZWhvbGRlciI6IkVudGVyIEVtYWlsIiwidmFsdWUiOiIiLCJ2YWx1ZV9wcmVzZXQiOiIiLCJodG1sIjoiZW1haWwiLCJtYW5kYXRvcnkiOiIxIiwibWluX3NpemUiOiIiLCJtYXhfc2l6ZSI6IiIsImFkZF9jbGFzc2VzIjoiIiwiYWRkX3N0eWxlcyI6IiIsImFkZF9hdHRyIjoiIiwidm5fb25seV9udW1iZXIiOiIwIiwidm5fb25seV9sZXR0ZXJzIjoiMCIsInZuX3BhdHRlcm4iOiIiLCJ2bl9lcXVhbCI6IiIsImljb25fY2xhc3MiOiIiLCJpY29uX3NpemUiOiIiLCJpY29uX2NvbG9yIjoiIiwidGVybXMiOiIifSx7ImJzX2NsYXNzX2lkIjoiMiIsIm5hbWUiOiJlbnRlci1jaXR5IiwibGFiZWwiOiIiLCJwbGFjZWhvbGRlciI6IkVudGVyIENpdHkiLCJ2YWx1ZSI6IiIsInZhbHVlX3ByZXNldCI6IiIsImh0bWwiOiJ0ZXh0IiwibWFuZGF0b3J5IjoiMSIsIm1pbl9zaXplIjoiIiwibWF4X3NpemUiOiIiLCJhZGRfY2xhc3NlcyI6IiIsImFkZF9zdHlsZXMiOiIiLCJhZGRfYXR0ciI6IiIsInZuX29ubHlfbnVtYmVyIjoiMCIsInZuX29ubHlfbGV0dGVycyI6IjAiLCJ2bl9wYXR0ZXJuIjoiIiwidm5fZXF1YWwiOiIiLCJpY29uX2NsYXNzIjoiIiwiaWNvbl9zaXplIjoiIiwiaWNvbl9jb2xvciI6IiIsInRlcm1zIjoiIn0seyJic19jbGFzc19pZCI6IjIiLCJuYW1lIjoiZW50ZXItbWVzc2FnZSIsImxhYmVsIjoiIiwicGxhY2Vob2xkZXIiOiJFbnRlciBNZXNzYWdlIiwidmFsdWUiOiIiLCJ2YWx1ZV9wcmVzZXQiOiIiLCJodG1sIjoidGV4dGFyZWEiLCJtYW5kYXRvcnkiOiIwIiwibWluX3NpemUiOiIiLCJtYXhfc2l6ZSI6IiIsImFkZF9jbGFzc2VzIjoiIiwiYWRkX3N0eWxlcyI6IiIsImFkZF9hdHRyIjoiIiwidm5fb25seV9udW1iZXIiOiIwIiwidm5fb25seV9sZXR0ZXJzIjoiMCIsInZuX3BhdHRlcm4iOiIiLCJ2bl9lcXVhbCI6IiIsImljb25fY2xhc3MiOiIiLCJpY29uX3NpemUiOiIiLCJpY29uX2NvbG9yIjoiIiwidGVybXMiOiIifSx7ImJzX2NsYXNzX2lkIjoiMiIsIm5hbWUiOiJzZW5kIiwibGFiZWwiOiJTZW5kIiwiaHRtbCI6InN1Ym1pdCIsImFkZF9jbGFzc2VzIjoiIiwiYWRkX3N0eWxlcyI6IiIsImFkZF9hdHRyIjoiIiwiaWNvbl9jbGFzcyI6IiIsImljb25fc2l6ZSI6IiIsImljb25fY29sb3IiOiIiLCJ0ZXJtcyI6IiJ9XSwib3B0c19hdHRycyI6eyJiZ19udW1iZXIiOiI0In19LCJpbWdfcHJldmlldyI6InNpbXBsZS13aGl0ZS5wbmciLCJ2aWV3cyI6IjQ5OTYiLCJ1bmlxdWVfdmlld3MiOiIxNTcwIiwiYWN0aW9ucyI6IjIiLCJzb3J0X29yZGVyIjoiNCIsImlzX3BybyI6IjAiLCJhYl9pZCI6IjAiLCJkYXRlX2NyZWF0ZWQiOiIyMDE2LTA1LTAzIDE1OjAxOjAzIiwiaW1nX3ByZXZpZXdfdXJsIjoiaHR0cHM6XC9cL2Jlc3RpdmZ0cmVhdG1lbnQuaW5cL3dwLWNvbnRlbnRcL3BsdWdpbnNcL2NvbnRhY3QtZm9ybS1ieS1zdXBzeXN0aWNcL2Fzc2V0c1wvZm9ybXNcL2ltZ1wvcHJldmlld1wvc2ltcGxlLXdoaXRlLnBuZyIsInZpZXdfaWQiOiIxMV85ODM3MTEiLCJ2aWV3X2h0bWxfaWQiOiJjc3BGb3JtU2hlbGxfMTFfOTgzNzExIiwiY29ubmVjdF9oYXNoIjoiZTc0MGVkMzQxZWIxZDhmZDI3ZmQwNzZmZDRjN2Y4MTMifQ==
About Our
IVF Doctors In Mumbai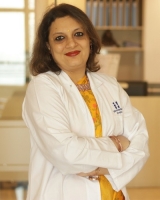 Dr. Hetal Parekh
Designation: Full Time Fertility Consultant, Head of Department, IVF
Qualification: M.D.( Obs. & Gynaec), DNB (Obs. & Gynaec)
Availability: 8.00 am – 8.00 pm
Dr. Vrushni Bhuta
Designation: Consultant Reproductive Medicine
Qualification: M.B.B.S.,MS (Obstetrics and Gynecology), Fellowship in Endoscopy
Availability: 8.00 am – 8.00 pm
Why Choose Dr L H Hiranandani IVF Center In Mumbai ?
Frequently Asked Questions About IVF 
IVF stands for in vitro fertilization. It refers to the process by which a woman's eggs are collected and then fertilized outside her womb in the laboratory.
ICSI is a form of gamete (sperm and egg) micromanipulation that involves the direct injection of a single sperm into the cytoplasm (inside portion) of an oocyte (egg).
The couples who require IVF include
Women with tubal disease like blocked tubes, hydrosalpinx, and previous tubectomy done.
Infertility due to endometriosis
Unexplained infertility
Infertility due to male factor like oligoasthenozoo spermia.
ICSI has proved to be very useful in couples who have failed to achieve fertilization or had very poor fertilization following standard IVF treatment.
What are the steps of IVF/ICSI?
Pre IVF /ICSI preparation
Ovarian stimulation
Oocyte Retrieval
Fertilization
Embryo Transfer
Luteal Support
What are the risks of IVF/ICSI ?
(now with recent advances all the risks have reduced markedly)
1 ovarian hyper stimulation
2 Anesthesia risks are very low same as any other surgical procedures.
3 Oocyte retrieval process very rarely can result in pelvic infection or bleeding or injury to adjacent organs like bladder or bowel.
4 Regarding the risks of pregnancy there is increased chances of multiple birth. The risks of pregnancy & delivery are unchanged.
SO FAR IT HAS BEEN FOUND THAT THERE ARE NO INCREASED RISKS OF BIRTH DEFECTS OR ABNORMALITIES IN THE CHILD
What is the success rate of IVF/ICSI?
The carry home baby rate is around 40 %  which is quite high as compared to almost no hope without IVF/ICSI.
The injections, by & large are not painful. The injections are subcutaneous injections (like insulin injections)
Will I gain weight with injections
The injections will not cause any weight gain
I am a working woman. Do I need to take leave? How many days?
A prolonged leave is generally not required. You will require a leave of one day on the day of ovum pickup and a leave of around one week after embryo transfer to rest at home. BED REST IS NOT REQUIRED.
Is my husband required for all the visits?
No. He is required just before starting IVF cycle for consultation & counseling. Then he is required on the day of ovum pickup to give a semen sample.
Your Happiness
Is
That Much Easy
As Swipe Right To Left
eyJpZCI6IjExIiwibGFiZWwiOiJFbnF1aXJ5IiwiYWN0aXZlIjoiMSIsIm9yaWdpbmFsX2lkIjoiNCIsInVuaXF1ZV9pZCI6InZibjIzYSIsInBhcmFtcyI6eyJlbmFibGVGb3JNZW1iZXJzaGlwIjoiMCIsInRwbCI6eyJ3aWR0aCI6IjEwMCIsIndpZHRoX21lYXN1cmUiOiIlIiwiYmdfdHlwZV8wIjoibm9uZSIsImJnX2ltZ18wIjoiIiwiYmdfY29sb3JfMCI6IiNjZGNkY2QiLCJiZ190eXBlXzEiOiJjb2xvciIsImJnX2ltZ18xIjoiIiwiYmdfY29sb3JfMSI6IiNjZGNkY2QiLCJiZ190eXBlXzIiOiJjb2xvciIsImJnX2ltZ18yIjoiIiwiYmdfY29sb3JfMiI6IiMwMDAwMDAiLCJiZ190eXBlXzMiOiJjb2xvciIsImJnX2ltZ18zIjoiIiwiYmdfY29sb3JfMyI6IiNmZjgwN2MiLCJmaWVsZF9lcnJvcl9pbnZhbGlkIjoiIiwiZm9ybV9zZW50X21zZyI6IlRoYW5rIHlvdSBmb3IgY29udGFjdGluZyB1cyEiLCJmb3JtX3NlbnRfbXNnX2NvbG9yIjoiIzRhZThlYSIsImhpZGVfb25fc3VibWl0IjoiMSIsInJlZGlyZWN0X29uX3N1Ym1pdCI6Imh0dHBzOlwvXC9iZXN0aXZmdHJlYXRtZW50LmluXC90aGFuay15b3VcLyIsInRlc3RfZW1haWwiOiIiLCJzYXZlX2NvbnRhY3RzIjoiMSIsImV4cF9kZWxpbSI6IjsiLCJmYl9jb252ZXJ0X2Jhc2UiOiIiLCJmaWVsZF93cmFwcGVyIjoiPGRpdiBbZmllbGRfc2hlbGxfY2xhc3Nlc10gW2ZpZWxkX3NoZWxsX3N0eWxlc10+W2ZpZWxkXTxcL2Rpdj4ifSwiZmllbGRzIjpbeyJic19jbGFzc19pZCI6IjIiLCJuYW1lIjoiZW50ZXJfbmFtZSIsImxhYmVsIjoiIiwicGxhY2Vob2xkZXIiOiJFbnRlciBOYW1lIiwidmFsdWUiOiIiLCJ2YWx1ZV9wcmVzZXQiOiIiLCJodG1sIjoidGV4dCIsIm1hbmRhdG9yeSI6IjEiLCJtaW5fc2l6ZSI6IiIsIm1heF9zaXplIjoiIiwiYWRkX2NsYXNzZXMiOiIiLCJhZGRfc3R5bGVzIjoiIiwiYWRkX2F0dHIiOiIiLCJ2bl9vbmx5X251bWJlciI6IjAiLCJ2bl9vbmx5X2xldHRlcnMiOiIwIiwidm5fcGF0dGVybiI6IjAiLCJ2bl9lcXVhbCI6IiIsImljb25fY2xhc3MiOiIiLCJpY29uX3NpemUiOiIiLCJpY29uX2NvbG9yIjoiIiwidGVybXMiOiIifSx7ImJzX2NsYXNzX2lkIjoiMiIsIm5hbWUiOiJwaG9uZS1udW0iLCJsYWJlbCI6IiIsInBsYWNlaG9sZGVyIjoiUGhvbmUgTnVtIiwidmFsdWUiOiIiLCJ2YWx1ZV9wcmVzZXQiOiIiLCJodG1sIjoidGV4dCIsIm1hbmRhdG9yeSI6IjEiLCJtaW5fc2l6ZSI6IiIsIm1heF9zaXplIjoiIiwiYWRkX2NsYXNzZXMiOiIiLCJhZGRfc3R5bGVzIjoiIiwiYWRkX2F0dHIiOiIiLCJ2bl9vbmx5X251bWJlciI6IjAiLCJ2bl9vbmx5X2xldHRlcnMiOiIwIiwidm5fcGF0dGVybiI6IiIsInZuX2VxdWFsIjoiIiwiaWNvbl9jbGFzcyI6IiIsImljb25fc2l6ZSI6IiIsImljb25fY29sb3IiOiIiLCJ0ZXJtcyI6IiJ9LHsiYnNfY2xhc3NfaWQiOiIyIiwibmFtZSI6ImVudGVyLWVtYWlsIiwibGFiZWwiOiIiLCJwbGFjZWhvbGRlciI6IkVudGVyIEVtYWlsIiwidmFsdWUiOiIiLCJ2YWx1ZV9wcmVzZXQiOiIiLCJodG1sIjoiZW1haWwiLCJtYW5kYXRvcnkiOiIxIiwibWluX3NpemUiOiIiLCJtYXhfc2l6ZSI6IiIsImFkZF9jbGFzc2VzIjoiIiwiYWRkX3N0eWxlcyI6IiIsImFkZF9hdHRyIjoiIiwidm5fb25seV9udW1iZXIiOiIwIiwidm5fb25seV9sZXR0ZXJzIjoiMCIsInZuX3BhdHRlcm4iOiIiLCJ2bl9lcXVhbCI6IiIsImljb25fY2xhc3MiOiIiLCJpY29uX3NpemUiOiIiLCJpY29uX2NvbG9yIjoiIiwidGVybXMiOiIifSx7ImJzX2NsYXNzX2lkIjoiMiIsIm5hbWUiOiJlbnRlci1jaXR5IiwibGFiZWwiOiIiLCJwbGFjZWhvbGRlciI6IkVudGVyIENpdHkiLCJ2YWx1ZSI6IiIsInZhbHVlX3ByZXNldCI6IiIsImh0bWwiOiJ0ZXh0IiwibWFuZGF0b3J5IjoiMSIsIm1pbl9zaXplIjoiIiwibWF4X3NpemUiOiIiLCJhZGRfY2xhc3NlcyI6IiIsImFkZF9zdHlsZXMiOiIiLCJhZGRfYXR0ciI6IiIsInZuX29ubHlfbnVtYmVyIjoiMCIsInZuX29ubHlfbGV0dGVycyI6IjAiLCJ2bl9wYXR0ZXJuIjoiIiwidm5fZXF1YWwiOiIiLCJpY29uX2NsYXNzIjoiIiwiaWNvbl9zaXplIjoiIiwiaWNvbl9jb2xvciI6IiIsInRlcm1zIjoiIn0seyJic19jbGFzc19pZCI6IjIiLCJuYW1lIjoiZW50ZXItbWVzc2FnZSIsImxhYmVsIjoiIiwicGxhY2Vob2xkZXIiOiJFbnRlciBNZXNzYWdlIiwidmFsdWUiOiIiLCJ2YWx1ZV9wcmVzZXQiOiIiLCJodG1sIjoidGV4dGFyZWEiLCJtYW5kYXRvcnkiOiIwIiwibWluX3NpemUiOiIiLCJtYXhfc2l6ZSI6IiIsImFkZF9jbGFzc2VzIjoiIiwiYWRkX3N0eWxlcyI6IiIsImFkZF9hdHRyIjoiIiwidm5fb25seV9udW1iZXIiOiIwIiwidm5fb25seV9sZXR0ZXJzIjoiMCIsInZuX3BhdHRlcm4iOiIiLCJ2bl9lcXVhbCI6IiIsImljb25fY2xhc3MiOiIiLCJpY29uX3NpemUiOiIiLCJpY29uX2NvbG9yIjoiIiwidGVybXMiOiIifSx7ImJzX2NsYXNzX2lkIjoiMiIsIm5hbWUiOiJzZW5kIiwibGFiZWwiOiJTZW5kIiwiaHRtbCI6InN1Ym1pdCIsImFkZF9jbGFzc2VzIjoiIiwiYWRkX3N0eWxlcyI6IiIsImFkZF9hdHRyIjoiIiwiaWNvbl9jbGFzcyI6IiIsImljb25fc2l6ZSI6IiIsImljb25fY29sb3IiOiIiLCJ0ZXJtcyI6IiJ9XSwib3B0c19hdHRycyI6eyJiZ19udW1iZXIiOiI0In19LCJpbWdfcHJldmlldyI6InNpbXBsZS13aGl0ZS5wbmciLCJ2aWV3cyI6IjQ5OTYiLCJ1bmlxdWVfdmlld3MiOiIxNTcwIiwiYWN0aW9ucyI6IjIiLCJzb3J0X29yZGVyIjoiNCIsImlzX3BybyI6IjAiLCJhYl9pZCI6IjAiLCJkYXRlX2NyZWF0ZWQiOiIyMDE2LTA1LTAzIDE1OjAxOjAzIiwiaW1nX3ByZXZpZXdfdXJsIjoiaHR0cHM6XC9cL2Jlc3RpdmZ0cmVhdG1lbnQuaW5cL3dwLWNvbnRlbnRcL3BsdWdpbnNcL2NvbnRhY3QtZm9ybS1ieS1zdXBzeXN0aWNcL2Fzc2V0c1wvZm9ybXNcL2ltZ1wvcHJldmlld1wvc2ltcGxlLXdoaXRlLnBuZyIsInZpZXdfaWQiOiIxMV80OTY2OSIsInZpZXdfaHRtbF9pZCI6ImNzcEZvcm1TaGVsbF8xMV80OTY2OSIsImNvbm5lY3RfaGFzaCI6ImU3NDBlZDM0MWViMWQ4ZmQyN2ZkMDc2ZmQ0YzdmODEzIn0=
Operational Timing:

9.00 am to 7.00 pm (Monday – Saturday)